Watercolor Workshops in Southern Morocco
Morocco's Watercolor and Travel Book workshops!
The balanced alternation of theory and practice, spread over 9 intensive days, will make you proud of your creations and your travel diary at the end of this week of workshop with Morocco ecoway, Everyday a new place, a new theme, a different trip.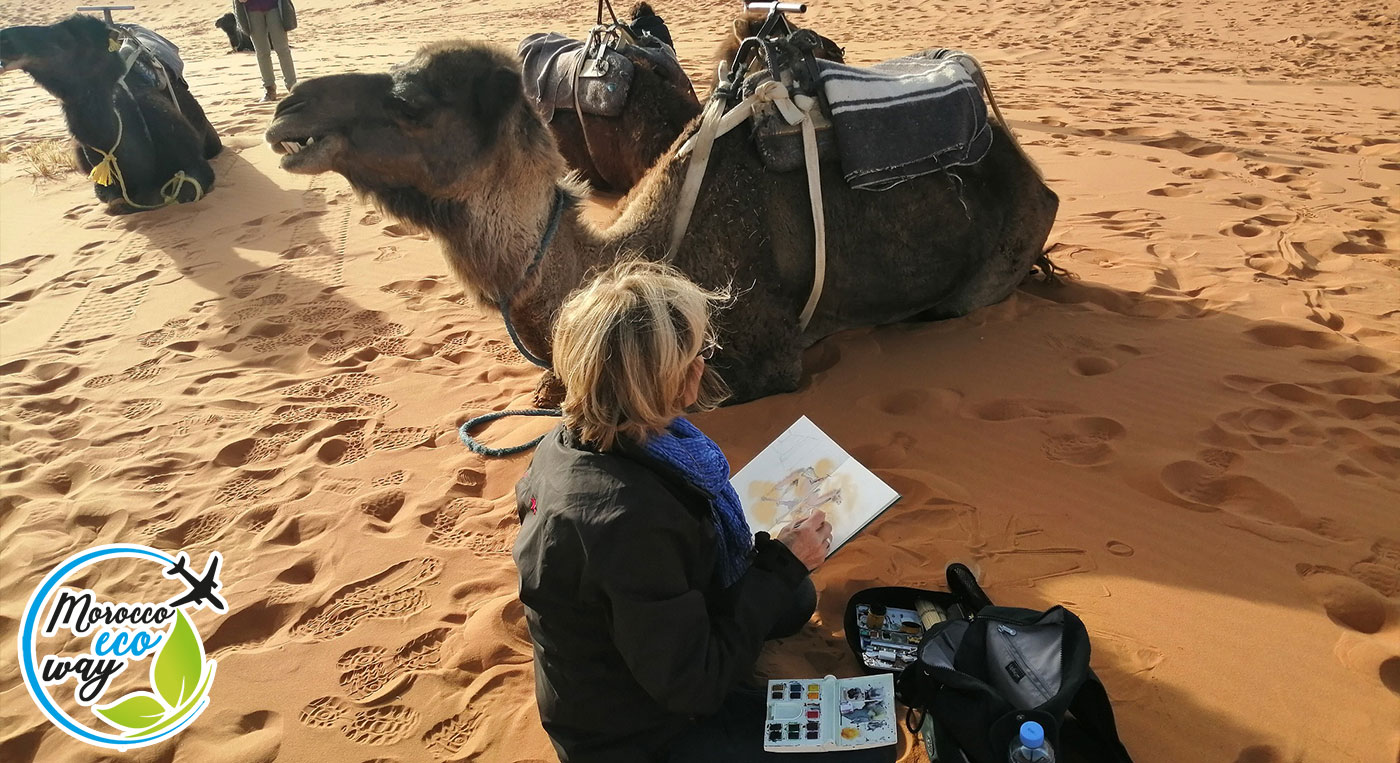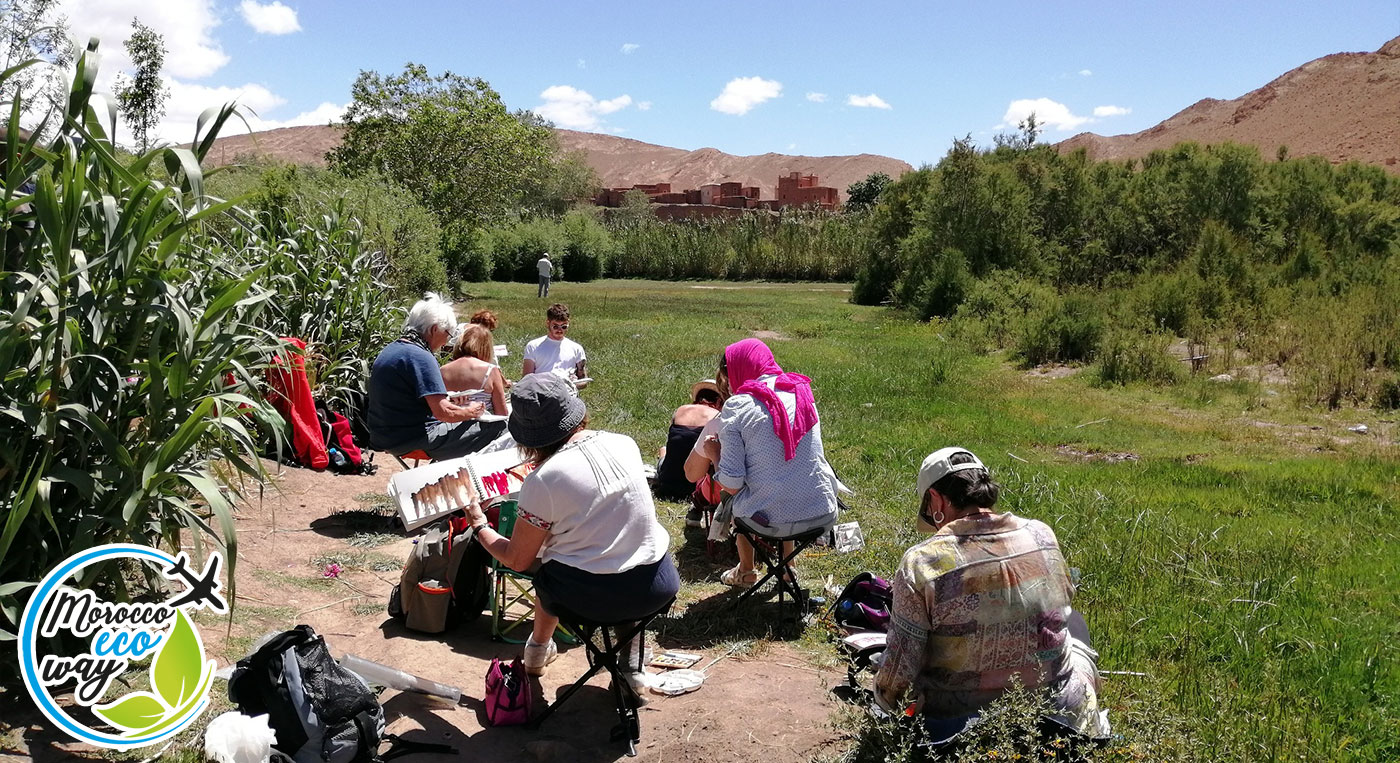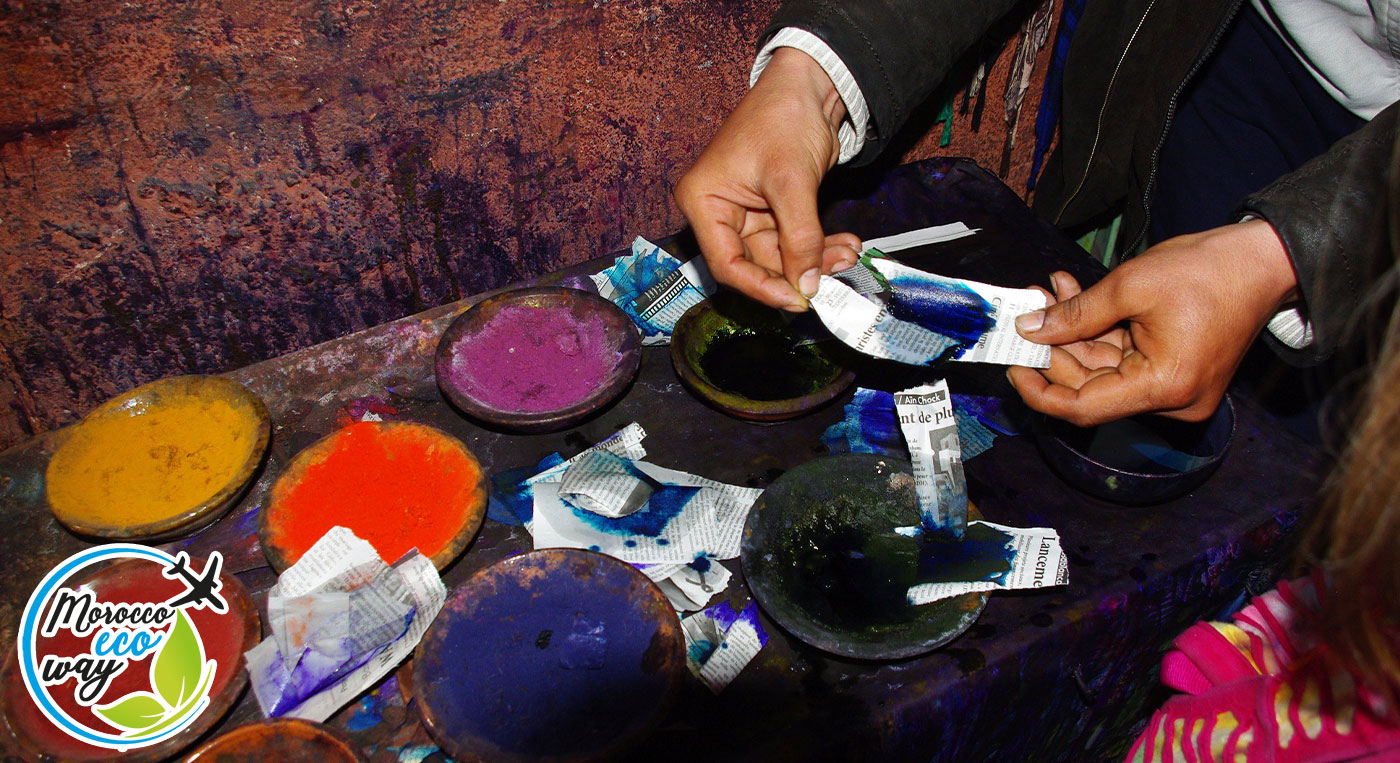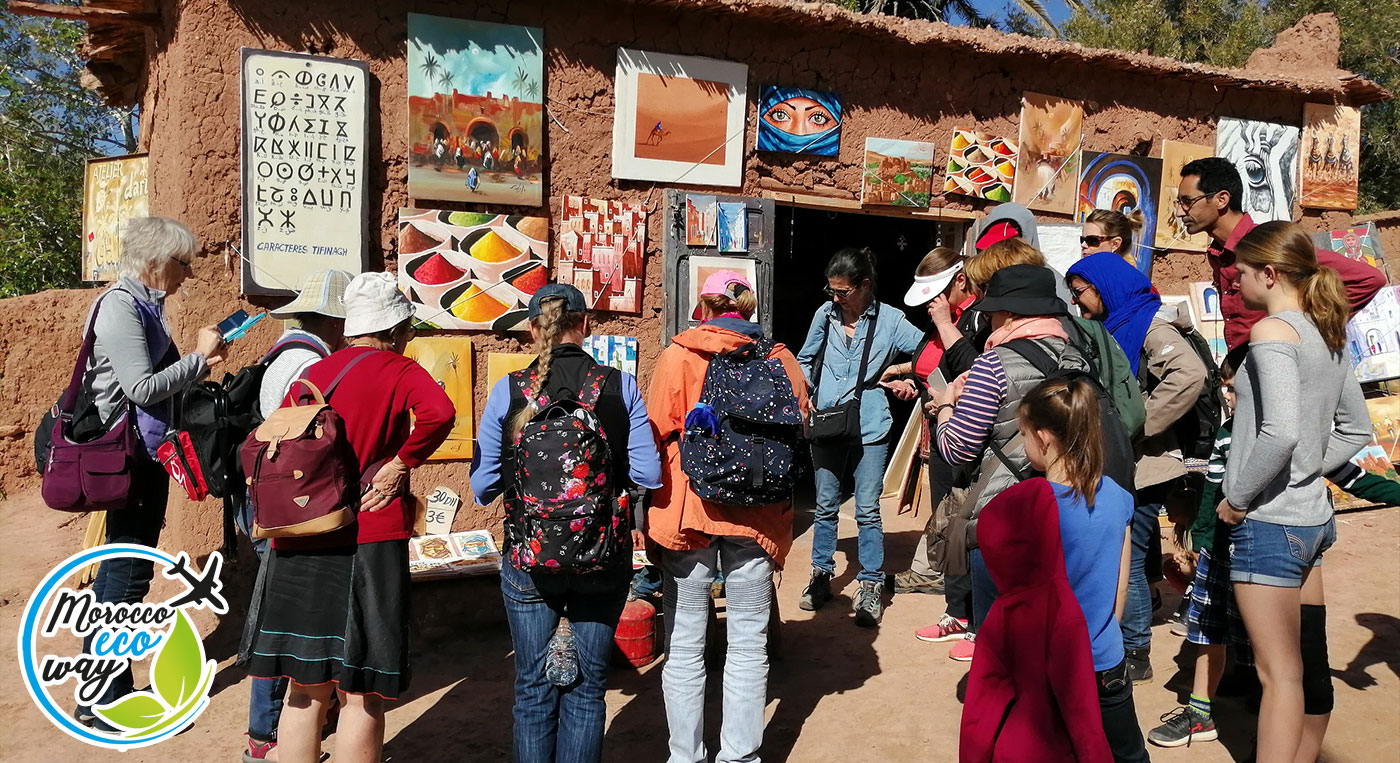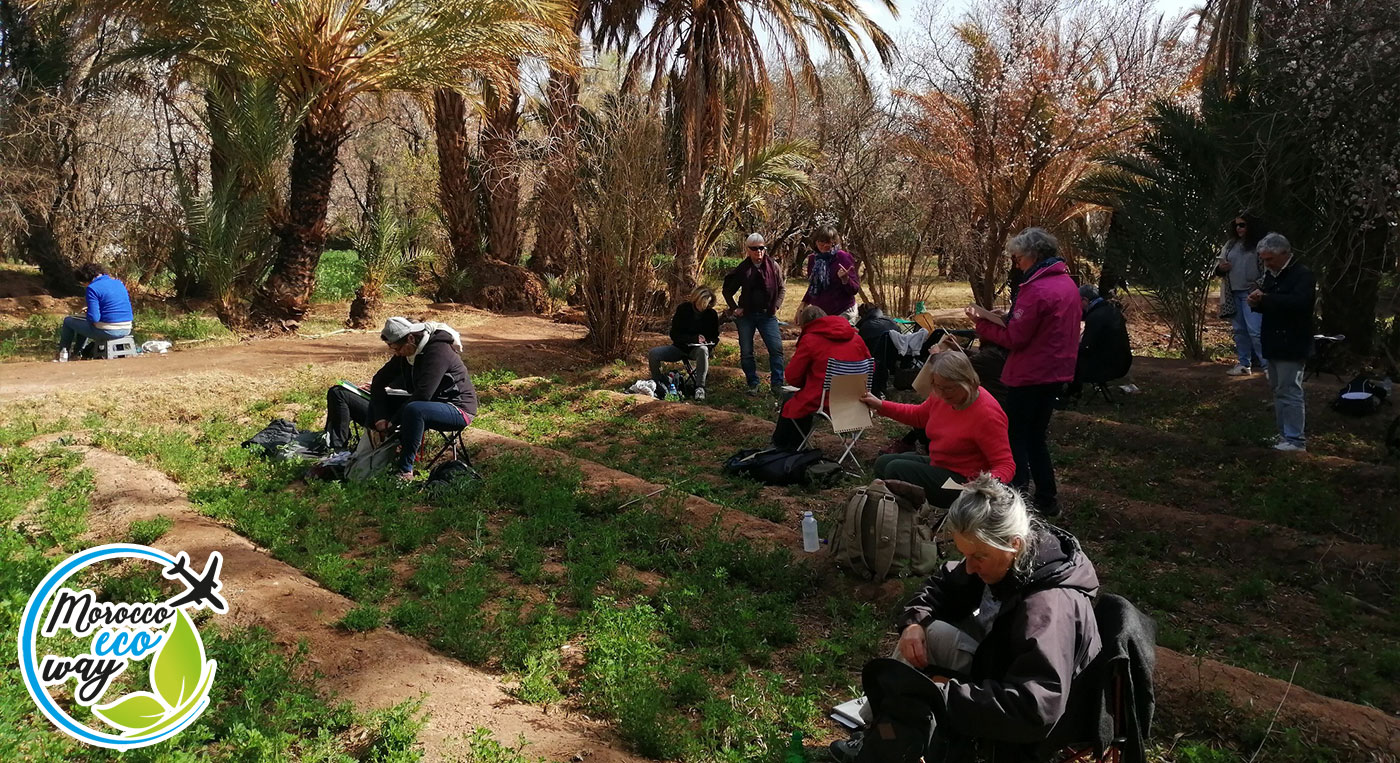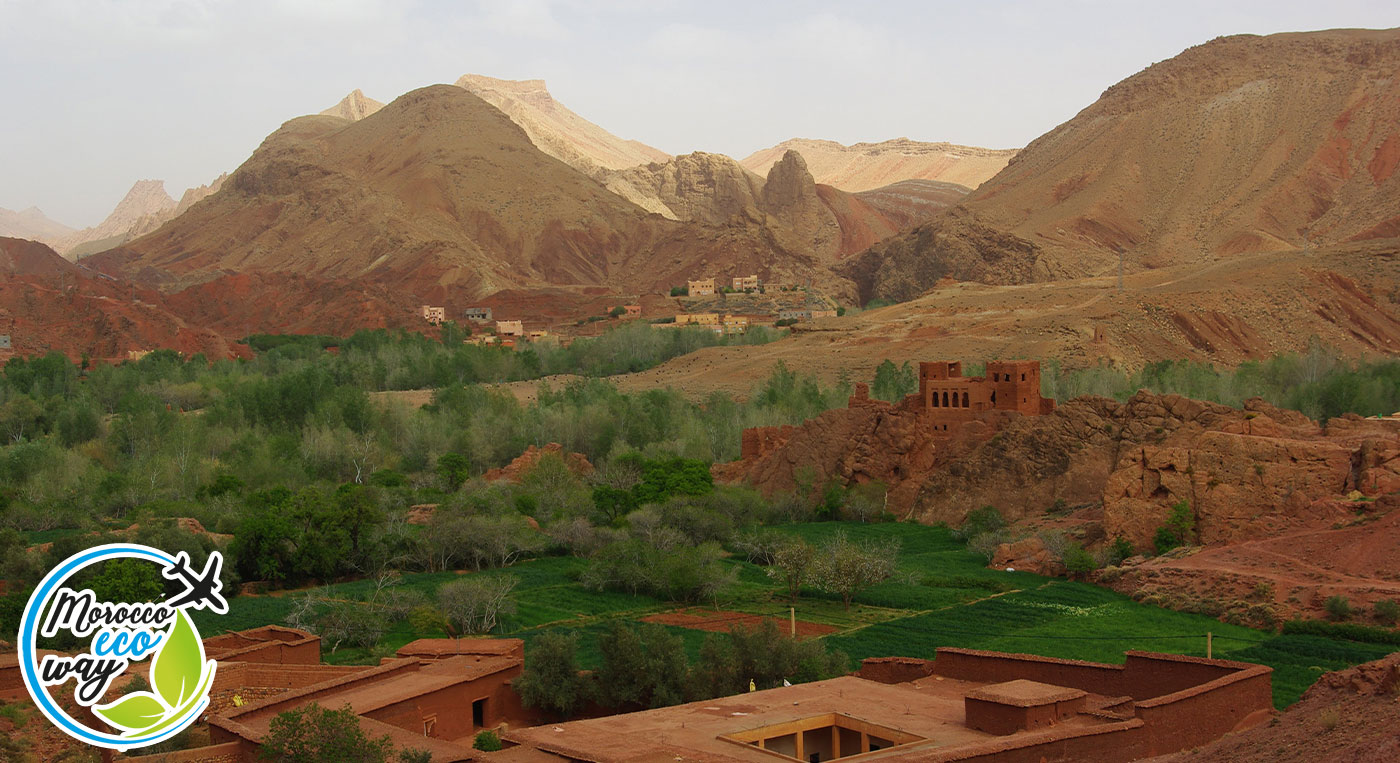 Experts in the field: Morocco watercolor
The watercolor workshops are open to beginners and also professional artist. They take place over 9 days. Groups are limited: 15 people (maximum). They are held either indoors(in guesthouses and riads) or outdoors in the surrounding natural environment,( the desert dunes and green fields of palmtrees). In general, it consist of both theoretical and practical approaches to watercolor.
The courses happen in a friendly atmosphere which take place in the morning and in the afternoon, 6 hours of lessons per day except the desert day 1h.
Your door towards Moroccan Watercolor Adventures and Workshops
Your door towards Moroccan Watercolor Adventures and Workshops
When people use the word "exoticism", they are probably referring to places like Morocco.
Travel to the heart of Morocco... Is to travel differently to the great south of Morocco. Immersion into the incredible sites of this region. Historical circuits allow you to discover the valleys of Dades, Toudgha as well as the superb region of Tafilalet and Draa (Zagora). Besides, an intoxicating afternoon and night in the desert where you ride a camel on the dunes while the sun flickers dramatically on the horizon, where you arrive at the camp offering comfortable accommodation, nestled in amongst the dunes and a sense of well-being.
We are committed to accompanying you on this unforgettable journey through some of the magnificent Moroccan landscapes. Our tours will also allow you to discover historical, cultural and traditional Morocco without forgetting the Moroccan gastronomy.
A visit to Morocco is essentially the answer to all your Lawrence of Arabia fantasies (including the whirling white djellabas): you will stay in historic riads, camp under the Saharan stars and enjoy Moroccan hospitality.
Swedish Royal Workshop, leading by Marie Andersson

11 to 19 Novembre 2023

Marie Andersson is an international, full time, watercolor artist from the north of Sweden and she´s been sketching and painting her whole life. ...
Amazigh-Aztec resurrection through Patricia Guzman art in Morocco,

From the 23rd September till the 1st October 2023

Patricia Guzmán is a Mexican painter known for her realistic portraits in watercolor, oil and acrylic. Her work has been recognized with more than thirty awards, has participated in more than one hund ...
A fresh drawing everyday with Hugo Barros Costa

14 - 22 March 2023

Hugo Barros Costa Architect | Sketching everyday since 2010 | Teaching at ETSA Valencia I Parsons NYC Books, workshops ...
Discover The nature beauty of Morocco with the Great Artist Jonathan Kwegyir Aggrey

20th-30th of April 2024

Biography Jonathan Kwegyir Aggrey Jonathan Kwegyir Aggrey born in 1984 holds a Bachelors degree in Art Education (Bachelor of Arts) from the University of Education, Winneba, Ghana.Jonathan has had th ...
Art and Morrocan Cooking Retreat with The Talented Artist Yvonne Ankerman

21 to 29 September 2023

This Art Retreat will be all about recording your travel experience in Morocco with sketches and watercolours in your own Travel Journal. It is all about the creative journey, to have pleasure in cr ...
Spring Watercolor Painting and graphics Retreat Hosted by Eleanor Mill

1-8 October 2023

I am a watercolour and graphics artist. Foremost I work in a realistic manner.What I reckon is that the best practice for learning & pleasure is Plein Air and Urban sketching. ...
It's All About the Light

29 Oct - 7 Nov 2022

The Joy of Plein Air Watercolor Painting and Sketching in Southern Morocco. Take a journey into a land of possibilities as you spend your days capturing the magic of Morocco in paint. Leslie Lambert w ...
The watercolor workshop PALETTE of MOROCCO with the artist Irina Ilina

From the 05th to 12th March 2023

How to create colorful and light watercolor paintings applying fantasy and knowledge at the same time? If you desire to relax and enjoy while you paint, I could show you some secrets and explain ho ...
Enjoy a sketching trip with pen and colour with passionate sketcher Hans-Christian Sanladerer

From 21-29 MAY 2023

We will deal with the basic aspects of Urban Sketching as well as the details. How do we find our motifs? Which excerpt will be put on paper and where do we start to get everything in the right place? ...