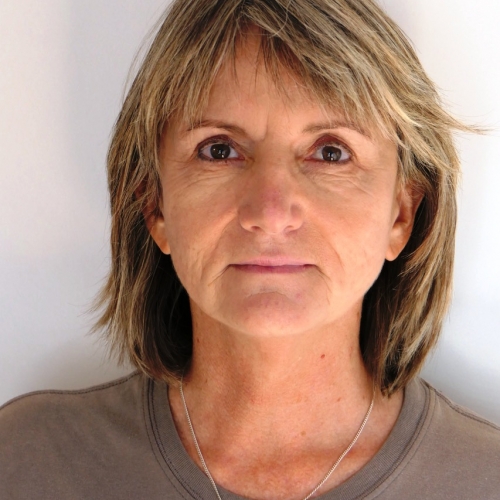 Art and Morrocan Cooking Retreat with The Talented Artist Yvonne Ankerman
21 to 29 September 2023
This Art Retreat will be all about recording your travel experience in Morocco with sketches and watercolours in your own Travel Journal. It is all about the creative journey, to have pleasure in creating, letting go and having fun.
Through a journal one can express the feeling of the sun, heat, sand, exotic colours, fabric, tastes and smells, without there being any pressure of completing a "polished" work or art.
This is your journal and diary that you can look back on in years to come, and live through the magical experience all over again.
There is nothing like a "change of scenery", to get the creative juices flowing, and what better way than in Exotic Morocco.
Teaching process:
My teaching process consist of a combination of demonstrations, tips on the use of watercolour, observation and selecting your subject, composition and colour.
As everyone of us is unique. it is about developing in your own personal style As well as constant guidance, I love painting and sketching with my students, so we are a relaxed group and you will always see what I am painting. Come and enjoy the Morocco Ecoway Experience with me
Bio

I am a full time artist, specializing in "plein air", ( painting and sketching out doors ) , travel sketching and journaling. I have hosted Art Retreats and workshops for many years, for beginners and accomplished artist alike.

For the past seven years, I have been the "Artist in Resident "aboard the "MS Expedition", a passenger and expedition ship, traveling to the Polar regions, West Africa and South America.

I offer Art workshops to an international clientele, onboard, witnessing and capturing this fragile environment, on paper.
In 2010 and 2019 I was selected as artist in residence at the well renown "International Cite des Arts" in Paris, France, learning and participating with fellow artists from around the world.
I have a diploma in Art and is an "Associate of the Watercolour Society of South Africa".
Instagram: @yvonneankerart
Why you will love this trip
• With the help of a local guide, you will have the impression of going back in time to the Middle Ages wandering the labyrinthine medina of Ait Ben Haddou, Skoura and Merzouga.
• Take the opportunity to travel through the spectacular red dunes of the Sahara by camel and have an unforgettable sunset experience.
• Djemaa el-Fna Square in Marrakech is a city within the city. Explore one of the largest meeting places in the world, joining the night carni
val atmosphere of fortune tellers, dancers and healers.
•Skoura is a town in Ouarzazate Province, Drâa-Tafilalet, Morocco. Skoura is a fertile oasis lined with immense palm groves. The Kasbah Amerhidil is part of Skoura palm grove alongside more.

Our services

Lodging: Gîte, Kasbah in the heart of the valleys and palm groves Technical support and overall support during all your travels.
Cancellation:
**-In case of withdrawal by a participant within 90 days of commencement of the workshop, the amount already paid will not be refunded.
**-In case of cancellation of the trip by the organisers, a new date will be proposed. Any participant who cannot avail of the new date will be fully refunded of the sum already paid.
**-In the event the organisers cancel the trip with no alternative date proposed, all sums paid by the participant will be fully refunded.
Materials:
The beauty of sketching is that your materials are light, easy to travel with and don't have to be expensive.
You become less precious and more relaxed as you haven't spent a fortune on materials.
The more simple the materials, the quicker it gets to make decisions on what to paint or draw
Sketchbook:Watercolour paper

A5 size ( +-21 cm by 14 cm OR +- 8 by 6 inches )
Thickness 300g or 400g
Pens:

Fine liner waterproof black pen size: 3 and 8 ( Uni pin/ball or other )
AND/OR fountain pen with waterproof black ink
AND/OR Artline Calligraphy, water resistant pen size 2 or 3
Posca pen white: 0.7 mm
OR Gellyroll size 8 or 10 ( sakura Japan or similar )
OR any white pen you have that will draw on top of watercolour
Pencils:

2 or 4 B and putty razor
Charcoal Pencil: Soft, 4 or 6 B
Watercolours:

A set of 12 colours are normally fine., Make sure you have some mixing wells in your palette.
I use the following:
I have a 16 well portable palette
I buy tubes of the colours I prefer and squeeze them into the wells of my palette. Any brand you have ( I have a mixture of Daniel Smith, Windsor Newton )
Pans are fine as well
The colours that we would mostly use in Morocco are the following:
A warm and cool red: Scarlet red and Alizarin Crimson
A warm Yellow Cadmium type
A warm and cool blue: Cerulean and Ultra Marine
Burn sienna
Sepia
Yellow Ocher or Quinacridone yellow
Sap Green
Indigo
Quinacridone Rose
Possible one or two guest colours
Brushes:

I mostly use the flat 18 and round 8 and a de vinci mop brush no: 2 and 4 and a Round no: 8 and 4 But these are not all necessary
Bring the brushes you would normally use and already have
Other:

Small can of "hairspray" to "fix" the charcoal pencil so it doesn't smudge
Portable water container ( collapsibleplastic camping cup )
Small spray bottle
Paper towel
4 paper clamps/clips, to prevent your pager blowing in the wind
Portable, compact chair ( a three legged fisherman/camping chair is perfect or other )
Sun Hat and sun protection
Terms
Workshop Trip 9 days / 8 nights all inclusive:
This price includes:
- More than 40 hours of lessons spread over 9 days for a maximum group of 15 people
- Airport / Hotel transfers
- (air-conditioning) 17-seater vehicle with driver
- official licend tourist guides
- Full board accommodation, single room & double room for couples (all rooms have a private bathroom)
- Tourist taxes to be paid on site
- Cocktails / henna party
-Traditional hamam
Accompanying Person Trip 9 days / 8 nights all inclusive:

- Full board accommodation, single room & double room for couples (all rooms have a private bathroom)
- Airport / Hotel transfers
- (air-conditioning) 17-seater vhicle with driver
- official licend tourist guides
- Tourist taxes to be paid on site
- Cocktails / henna party
-Traditional hamam
These prices do not include:

- Roundtrip flights to Marrakech or Casablansa
- Painting equipment
- Entrance fees to monuments
- On-site purchases.