Pottery and Ceramics Workshop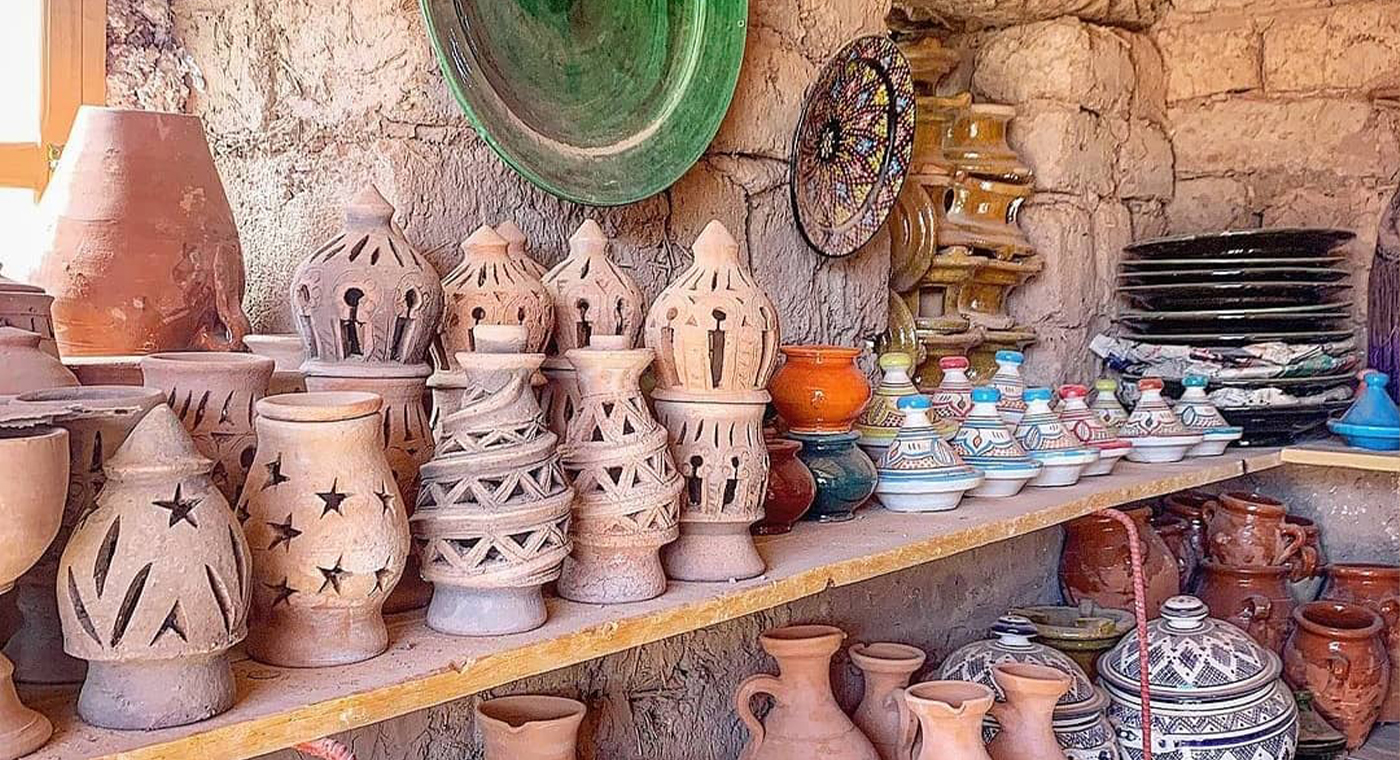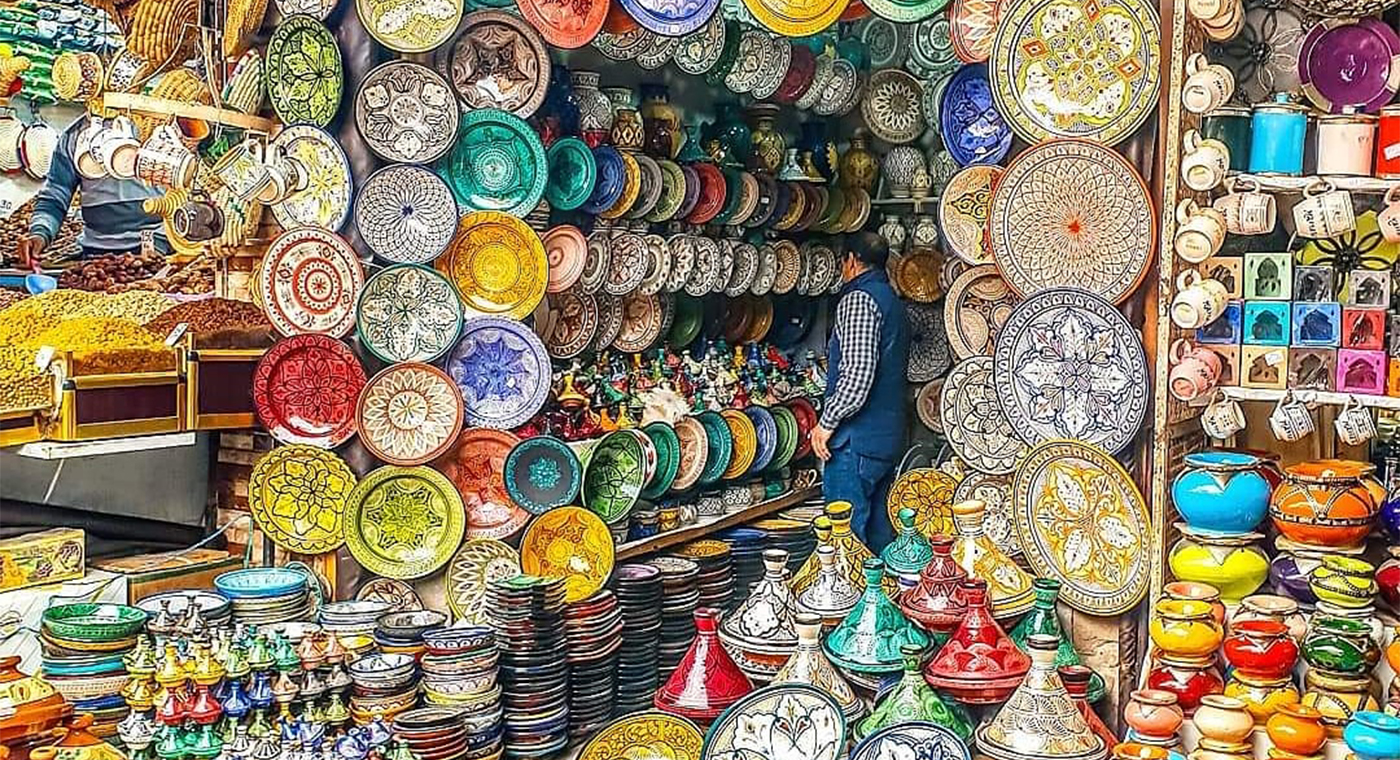 Pottery and ceramics workshop.
During this course, you will be able to take a tour of all the work carried out in a pottery workshop.The practical work is dedicated to learn the two main techniques of the workshop:

- molding: classic technique for making cubic shapes and a more specific technique in Morocco for making square dishes.
- turning: work on the traditional potter's wheel to make the round shapes.
Pottery workshop: molding and turning

The program of your pottery course is 9 days With theoretical courses and practical workshops, devoted to learning the different stages of molding (square flat) and turning.
all the explanations concerning the preparation of clay, the firing of pottery and the activity of enamelling.
* The following services are included in your pottery class:

- The availability of an experienced professional during the workshop, equipment and raw materials for carrying out the practical phases and protective equipment ;
-the presence of a guide during the workshop responsible for translating the discussions and ensuring the smooth running of the workshop.
Moroccan Pottery experience with Vid Polončič

22st to 29th Octobre 2024

It is absolutely amazing how many various, pure shapes can form on the potter's wheel! ...