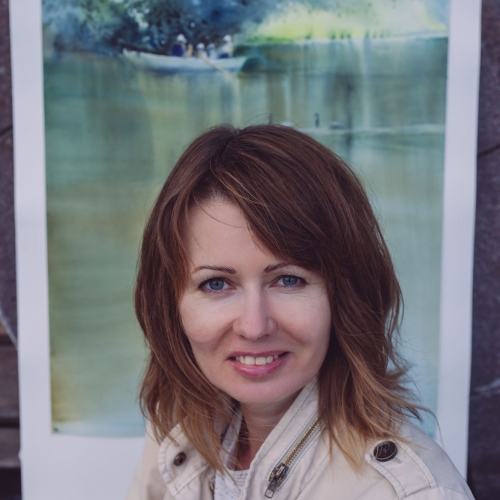 The watercolor workshop PALETTE of MOROCCO with the artist Irina Ilina
From the 05th to 12th March 2023
How to create colorful and light watercolor paintings applying fantasy and knowledge at the same time? If you desire to relax and enjoy while you paint, I could show you some secrets and explain how to do that. My motto is "More freedom and more fantasy".

We will experiment with colors where you will learn about some of the specific features of pigments. I will show different watercolor techniques that both beginner and advanced watercolorists can use.

Despite the seeming simplicity, I prefer professional equipment and materials. It helps in watercolor painting when you need to keep a balance of freedom and control of the creative process at the same time.

As for me, I have been painting since childhood. I have visited workshops of such great watercolor artists like Riene-Marie Pinchon (France) and Herman Pekel (Australia). Nature is my favorite genre in painting. In watercolor painting, I primarily appreciate the author's technique, non-standard approach to the image and knowledge of the used materials.


Southern Morocco
Discover the riches of southern Morocco; sand dunes, plateaus and oases. From Marrakech, you cross the High Atlas, descend to the Daraa Valley, cross the great zagoura and Mhamid desert. In addition, you will discover all the wealth of the Zagora region: the stage city for the caravans who went across the Sahara to bring back the precious salt, gold and ivory from Timbuktu. Under palm trees, fruit trees and crops, a multitude of villages and sumptuous kasbah are available to you. You will leave Zagora via the Drâa valley by the road leading to Ouarzazate, and from there will join the pearl of the south: Marrakech.
Material for you to bring on the trip (recommendations):
Watercolor paper
Canson Montval 300 gr. (cellulose 100%). For plein-air I prefer a big size 550x375 mm (especially for landscape). For cityscape it can be less about 375x275 mm.
Colors different brand in tube
Indanthrene blue PB 60, Perylene violet PV 29, Ultramarine Blue PB 29, Perylene Green PBk 31, Quinacridone gold PY 150, Phthalo Blue PB15:3, Lunar Red Rock PR 101, Raw sienna PY43, Red PR 254, Pink quinacridone PR 122, Violet PV23, Lunar Black Pbk 11
Brushes
Synthetic brushes in the shape of a sword like Мanet 199LF №6,8,10 or Denis Beaux Arts 9833/6,8,10
Other recommended materials
Beforehand, I always stretch a paper on a foam board 10 mm. It takes time, but it is very comfortable. The size of a foam board should be bigger than a paper by 50 mm. White gummed tape 40 mm for sticking a paper to a foam board. Tripod for plein-air is also necessary. Paper towels for removing excess water. Water spray bottle with large and small sprays for painting. Salt for some effects. Sea sponge. Palette white plastic or metal. Stationery knife.
Language
English, French
Terms :
Workshop Trip 8 days / 7 nights all inclusive:
This price includes:
- More than 35 hours of lessons spread over 8 days for a maximum group of 15 people
- Airport / Hotel transfers
- (air-conditioning) 17-seater vhicle with driver
- Official licend tourist guides
- Double room accommodation (all rooms have a private bathroom and airconditioning)
- Breakfast and dinner
- Tourist taxes to be paid on site
Accompanying Person Trip 8days / 7 nights all inclusive:
- Standard double room (all rooms have a private bathroom and airconditioning)
- Airport / Hotel transfers
- (air-conditioning) 17-seater vhicle with driver
- official licend tourist guides
- breakfast and dinner
- Tourist taxes to be paid on site
These prices do not include:
- Roundtrip flights to Marrakech
- Painting equipment
- On-site purchases.
- Single room with supplement 300€

Gallery Photos :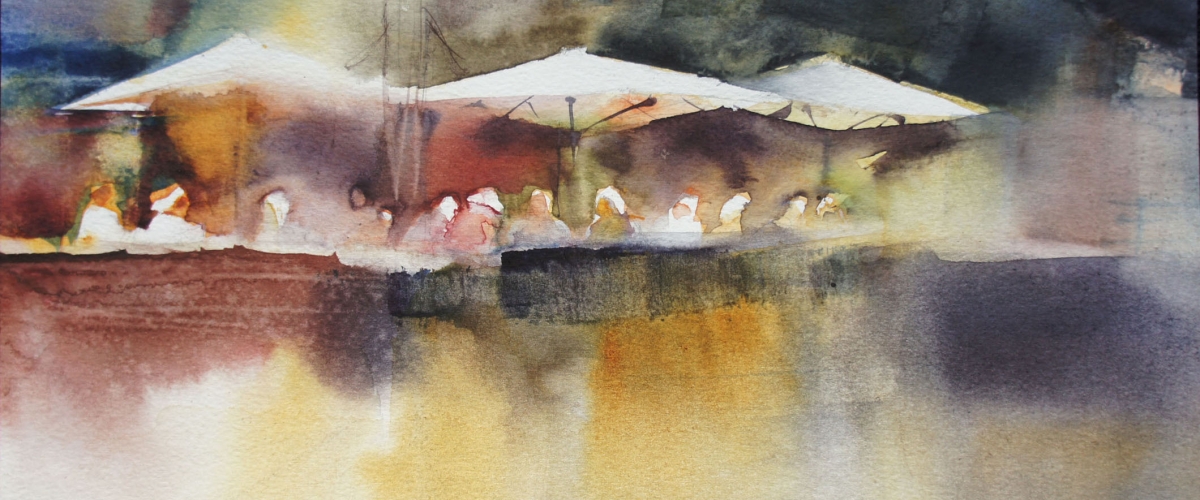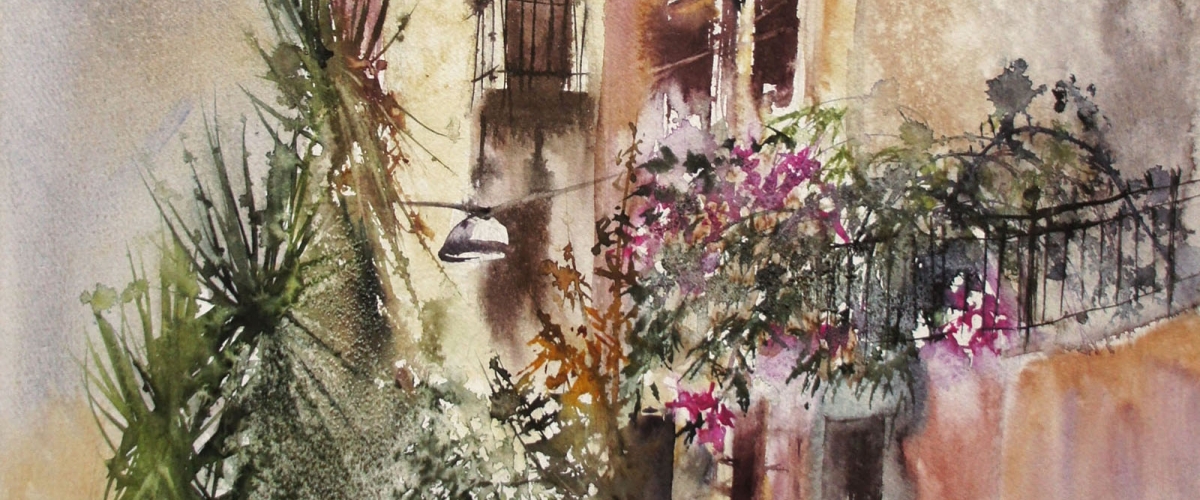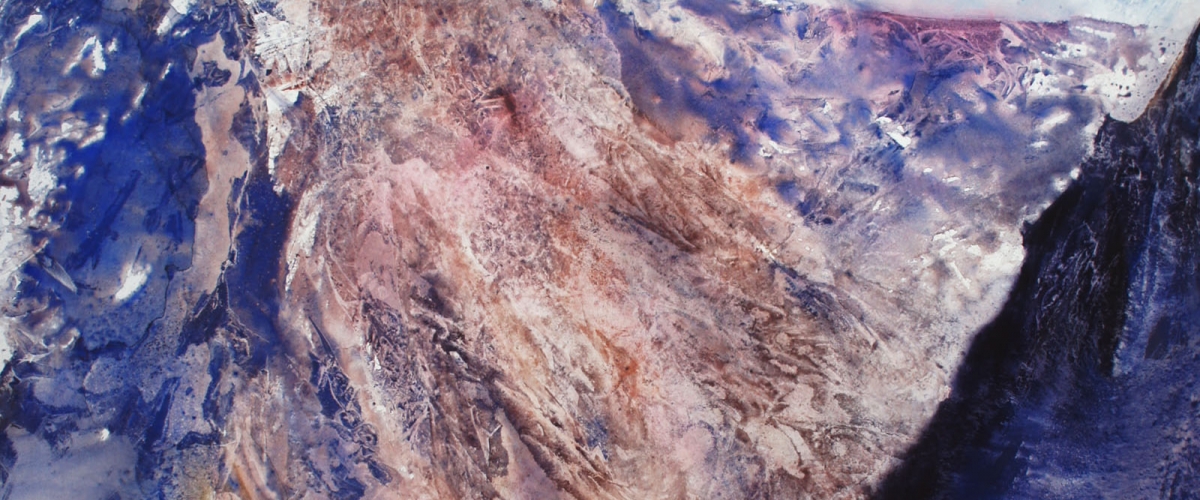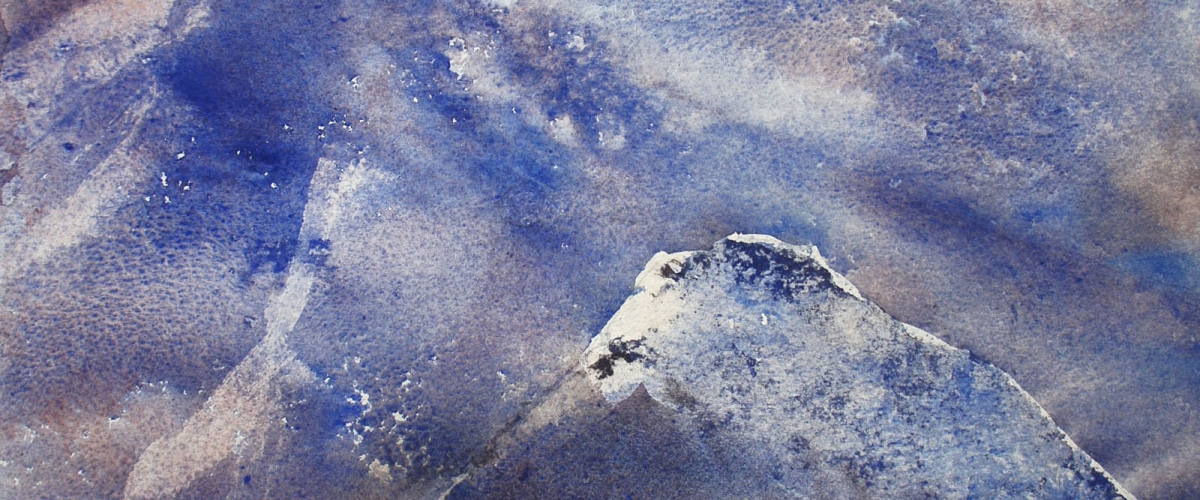 Good To Know
Travelers from the US only are required to have a valid US Passport – but it must NOT be due to expire within 6 months of your return flight.
Your flight destination will be Marrakech Menara International Airport (RAK) / Casablanca Mohammed V International Airport. Royal Air Maroc is the only airline that has direct flights from the US to Morocco, from both JFK and Washington Dulles.
You can also book flights traveling through major European airports, as there are many connecting flights to Marrakech through economy airlines such as Ryan Air, Easyjet, Iberia, etc. We've found that it is easier to find good connecting flights on the way to Marrakech than on the return, but you can take the opportunity to end your trip with a day or two stop in Spain, France, Portugal, England….
Immunizations are not required or necessary but check here for CDC recommendations.
Weather is predictably unpredictable so be sure to check on the estimated conditions the week before you travel. Even though Marrakech can be quite warm by day, it is usually quite cooler at night so pack light clothes that you can layer. We recommend cotton pants, long skirts, wraps or large scarves over tank and tee shirts, and a sweater or light jacket for chilly nights.
Your most important fashion asset: comfortable shoes for traversing the Medina on sightseeing and shopping adventures!
Morocco is a Muslim country and women generally dress more modestly than in the US or Europe. Like elsewhere, dress codes are gradually becoming more lax and there is a lot of tolerance for tourists, but wearing clothing that covers your best "assets", and that your grandmother would approve of, shows cultural respect, good taste, and common sense.
The currency here is the Moroccan Dirham, and the exchange rate usually hovers these days around 10 Dirhams/1 Dollar. You CANNOT exchange for Dirhams outside of Morocco, but there are several currency exchange booths in the airport when you exit Passport Control and also located all around the Medina. Larger stores and restaurants may take Euros, but it's really best to have dirhams.
If you bring large bills ($100) to exchange be sure that they are newer bills with holograms. Otherwise they will slide them back to you with a shake of their head.
Another good option for padding your wallet with dirhams is to use the ATM machines which are located around the medina. The exchange rate is a little better, especially if your bank or credit card doesn't add foreign transaction fees (some homework for you). Be sure to notify your bank of your foreign travel destination so they don't flag you for fraud. I also recommend that you bring 2 or 3 cards-just in case you still get flagged (happens!) and find too many things you just can't live without.
Free Wifi access in all rooms and common areas
Bedside Mineral Water
Hair Dryers
One-time complimentary laundry service for retreat weeks
Extra items you should pack:
There is no comment at the moment ...