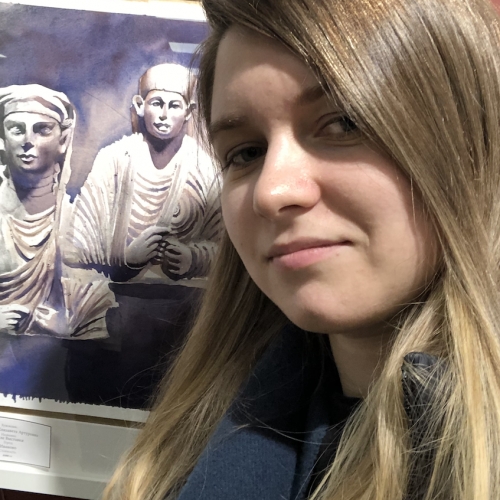 Watercolor - Paint En Plein Air with Elizaveta Smirnova
From the 01st until the 8th October 2023
Artist's description:
Elizaveta is a self-taught watercolour artist and urban sketcher - she started actively studying watercolour in 2017 because she wanted to capture beautiful views of the cities she lived in or travelled to at that time. She picked watercolour as her medium of choice for its exquisiteness, unpredictability as well as high mobility, which is an extremely important factor to consider when doing travel or plein air painting. Elizaveta's whole artistic journey revolves around her fascination with interesting urban scenes. In 6 years she managed to outgrow her first tiny urban sketchbook and now she participates in international exhibitions, shares her knowledge with students all around the world and gets invited to judge art competitions. Apart from giving private classes to individual students, she is a master teacher at the Artefacto Online School in Moscow and the Etchr Studio in Australia. In 2022 Elizaveta participated in many exhibitions and competitions but most notably she won the 1st prize at the 6th watercolour exhibition at the IWS Sare Art Gallery in Moscow, received a 'Jury Special Choice' award at the International Watercolour Society 'Once Upon a Town' exhibition in Novosibirsk, and was an invited artist at the Japan International Watercolour Institute's exhibition of excellent painting. In January 2023 Elizaveta won the 2nd prize at the International Plein Air Festival in India.
Workshop description:
My aspiration to become an artist came from an unstoppable desire to capture the beauty of the world around us. I cannot stop noticing interesting city details and saving them in my sketchbook, especially when I am travelling to new places. There is no better way to explore a new place than to study it through painting or sketching. In my opinion, urban sketching is the most enjoyable form of art - it allows you to form a deep connection with the city you are visiting and merge with its unique atmosphere. It can be overwhelming and difficult, that is why I would like to invite you to my workshop in the beautiful city of Essaouira, so I will help you to familiarise yourself with every step of this complicated but interesting process. It is much easier to start your urban sketching journey in a group of like-minded people, especially when everything is organised for you and you don't have to worry about anything but watercolour. More than that I will share all my tips and tricks with you, which will break down this complex process of urban sketching into simple and clear steps. After that you will be able to travel the world and sketch your favourite views independently. I will explain you the logic behind choosing subjects matters for your sketches and talk you through some basic colour combinations commonly found in urban scenes. Apart from filling our sketchbooks with captivating views of Essaouira, we will create a couple of larger artworks on A3 format and talk about peculiarities of working on a larger scale. This trip will give you a huge amount of inspiration and can help you to take your art to the next level.
Why you will love this trip
*Essaouira gained UNESCO status thanks to it being a prime example of an 18th-century fortified town. The city walls are an incredible reminder of its past, the medina inside still very much a part of its present. The harbor is chock full of traditional fishermen's boats, and you'll catch them (the fishermen—not the boats) hauling in their catch or mending their nets on the regular. The entire port is ridiculously picturesque, in that gritty, nostalgic kind of way.
*To get into Essaouira's history, carve out ample time in your itinerary to just wander. You likely won't get too lost—the streets are linked in such a way that you're never too far from the main thoroughfare running through its center, the spine of the medina. It stretches from the North Gate, Bab Doukkala, all the way to Place Moulay Hassan, by the waterfront.
*Agafay Ce Reg, a desert of stones and rocks, offers an immense, arid and lunar landscape, illuminated however by an oasis that appears as if from nowhere, it is called the enchanted oasis.
• sketchbook or a small pad for quick sketches;
• watercolour paints - your standard set of colours (necessary colours in tubes:
o nickel azo yellow PY150
o cadmium orange PO20
o transparent pyrrole orange PO71
o cobalt blue PB28
o ultramarine blue PB29
o cerulean blue PB35
o cobalt turquoise PB28
o lavender
o mint PG7/PW6
o raw sienna/yellow ochre
o english red PR101
o neutral tint (or payne's grey)
o lunar black PBk11);
• watercolour brushes (necessary:
o large soft brushes:
§ 1 for pre-wetting paper
§ 1 soft mottler or a squirrel brush for washes;
o synthetic round brushes:
§ medium size 6 or 8 AND
§ larger size 10 or 11;
o synthetic flat brushes:
§ large size (~3/4'')
§ medium size (~1/2'')
§ small size (around 3mm);
o liner or dagger (size 0-2));
• large watercolour pad (or loose sheets) 31x41cm or 28x38cm;
• if you are taking loose sheets of paper, then you will need a drawing board;
• mechanical pencil B/2B/4B;
• kneadable art eraser;
• paper tape and paper clips;
• water jar;
• plain air easel (if you would like to paint on a larger scale);

For more details on the itinerary of this trip, I invite you to read the document which you will find below in the section "Download and print your registration from".

Terms
Workshop Trip 8days / 7nights all inclusive:
This price includes:
- More than 30 hours of lessons spread over 8 days for a maximum group of 15 people
- Airport / Hotel transfers
- (Air-conditioning) 17-seater vehicle with driver
- Official licend tourist guides
- Full board accommodation,

- Tourist taxes to be paid on site
Accompanying Person Trip 8 days / 7 nights all inclusive:
- Full board accommodation,

- Airport / Hotel transfers
- (Air-conditioning) 17-seater vhicle with driver
- Official licend tourist guides
- Tourist taxes to be paid on site
These prices do not include:
- Roundtrip flights to Marrakech
- Painting equipment
- Single room With supplement 150 $

- Entrance fees to monuments
-On-site purchases.
Our services
Lodging : Riad, guest house. Technical support and overall support during all your travels.
Cancellation:

v-In case of withdrawal by a participant within 90 days of commencement of the workshop, the amount already paid will not be refunded.
v-In case of cancellation of the trip by the organisers, a new date will be proposed. Any participant who cannot avail of the new date will be fully refunded of the sum already paid.
v-In the event the organisers cancel the trip with no alternative date proposed, all sums paid by the participant will be fully refunded.
Gallery Photos :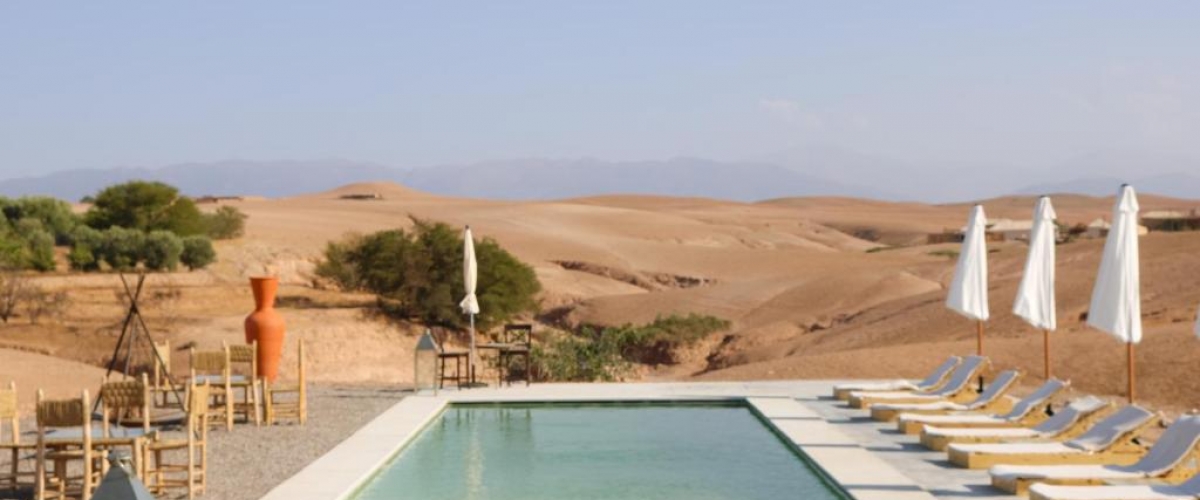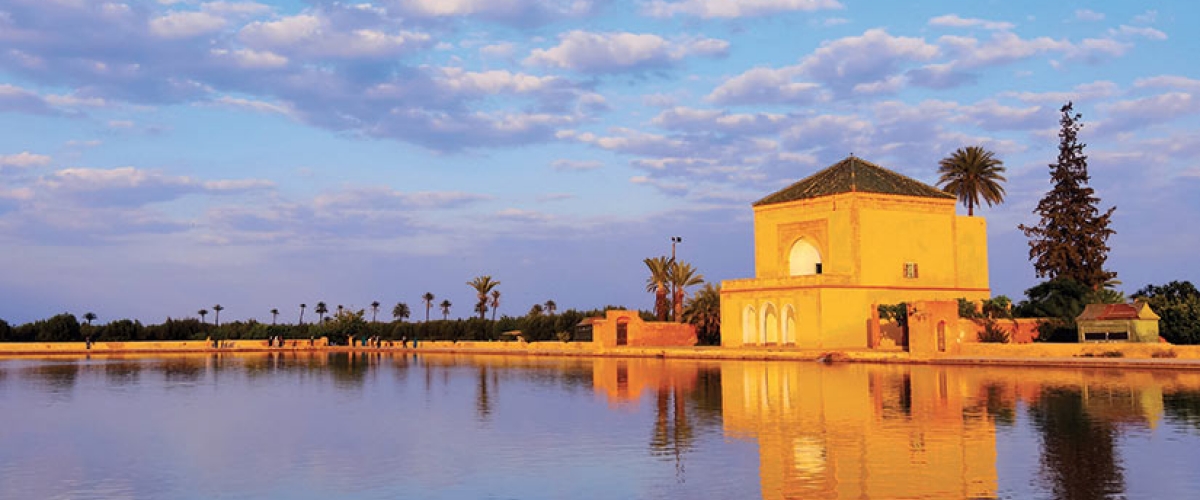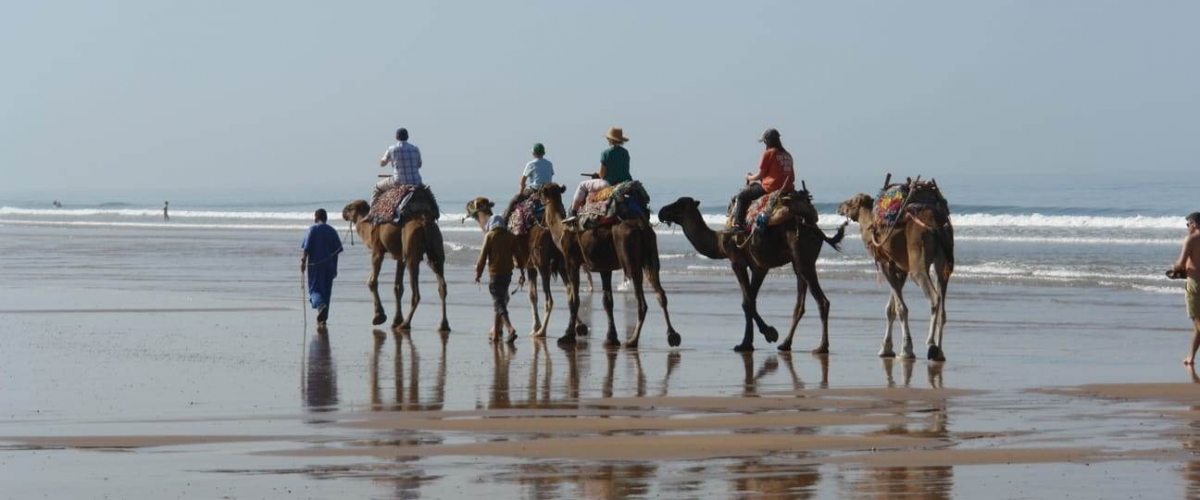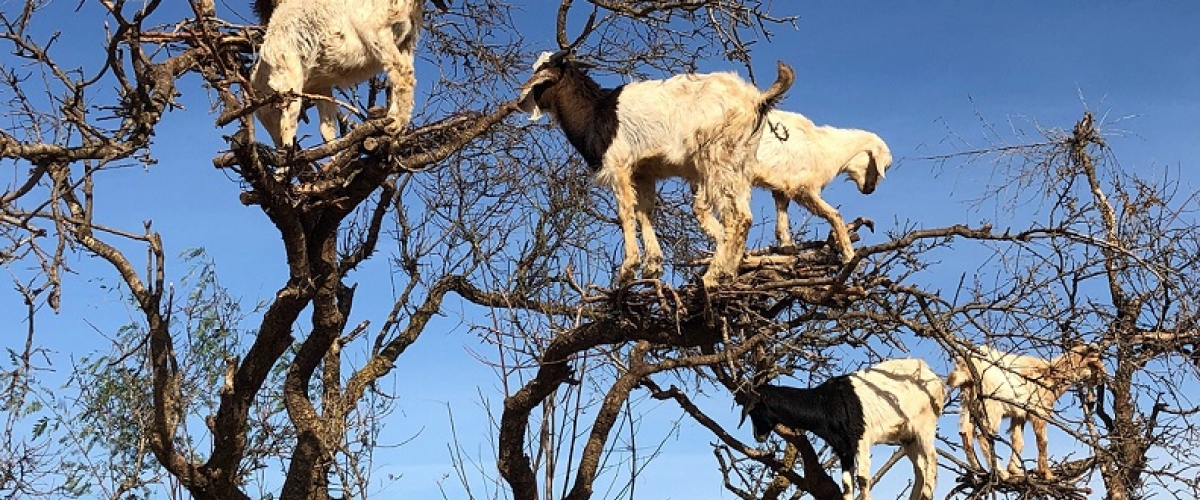 Good To Know
Travelers from the US only are required to have a valid US Passport – but it must NOT be due to expire within 6 months of your return flight.
Your flight destination will be Marrakech Menara International Airport (RAK) / Casablanca Mohammed V International Airport. Royal Air Maroc is the only airline that has direct flights from the US to Morocco, from both JFK and Washington Dulles.
You can also book flights traveling through major European airports, as there are many connecting flights to Marrakech through economy airlines such as Ryan Air, Easyjet, Iberia, etc. We've found that it is easier to find good connecting flights on the way to Marrakech than on the return, but you can take the opportunity to end your trip with a day or two stop in Spain, France, Portugal, England….
Immunizations are not required or necessary but check here for CDC recommendations.
Weather is predictably unpredictable so be sure to check on the estimated conditions the week before you travel. Even though Marrakech can be quite warm by day, it is usually quite cooler at night so pack light clothes that you can layer. We recommend cotton pants, long skirts, wraps or large scarves over tank and tee shirts, and a sweater or light jacket for chilly nights.
Your most important fashion asset: comfortable shoes for traversing the Medina on sightseeing and shopping adventures!
Morocco is a Muslim country and women generally dress more modestly than in the US or Europe. Like elsewhere, dress codes are gradually becoming more lax and there is a lot of tolerance for tourists, but wearing clothing that covers your best "assets", and that your grandmother would approve of, shows cultural respect, good taste, and common sense.
The currency here is the Moroccan Dirham, and the exchange rate usually hovers these days around 10 Dirhams/1 Dollar. You CANNOT exchange for Dirhams outside of Morocco, but there are several currency exchange booths in the airport when you exit Passport Control and also located all around the Medina. Larger stores and restaurants may take Euros, but it's really best to have dirhams.
If you bring large bills ($100) to exchange be sure that they are newer bills with holograms. Otherwise they will slide them back to you with a shake of their head.
Another good option for padding your wallet with dirhams is to use the ATM machines which are located around the medina. The exchange rate is a little better, especially if your bank or credit card doesn't add foreign transaction fees (some homework for you). Be sure to notify your bank of your foreign travel destination so they don't flag you for fraud. I also recommend that you bring 2 or 3 cards-just in case you still get flagged (happens!) and find too many things you just can't live without.
Free Wifi access in all rooms and common areas
Bedside Mineral Water
Hair Dryers
One-time complimentary laundry service for retreat weeks
Extra items you should pack:
There is no comment at the moment ...