Watercolor Workshop Essaouira
Essaouira offers a excellent setting for painting
It's the beach time.... its purpuraire islands, harbor and its multiple blue boats. its souks, craftsmen and its surrounding countryside will be among the many subjects for your paintings.
the main goal is to make you happy by discovering the daily life of the locals and the charm of the narrow Alleys. as well as making from your own sketching a unique souvenir notebook. On the itinerary for these 9 days: walks, theoretical notions, presentations, practice, quick watercolors sketches on the pattern. Targeted outings and day or half day excursions to paint and seek out atmospheres of colors, where blue will be in the spotlight, no doubt!

At the end of the week, sum up of your travel book (with or without my advice) by adding the various materials, newspapers, papers, plants, herbs, etc. that you will have gathered over the days.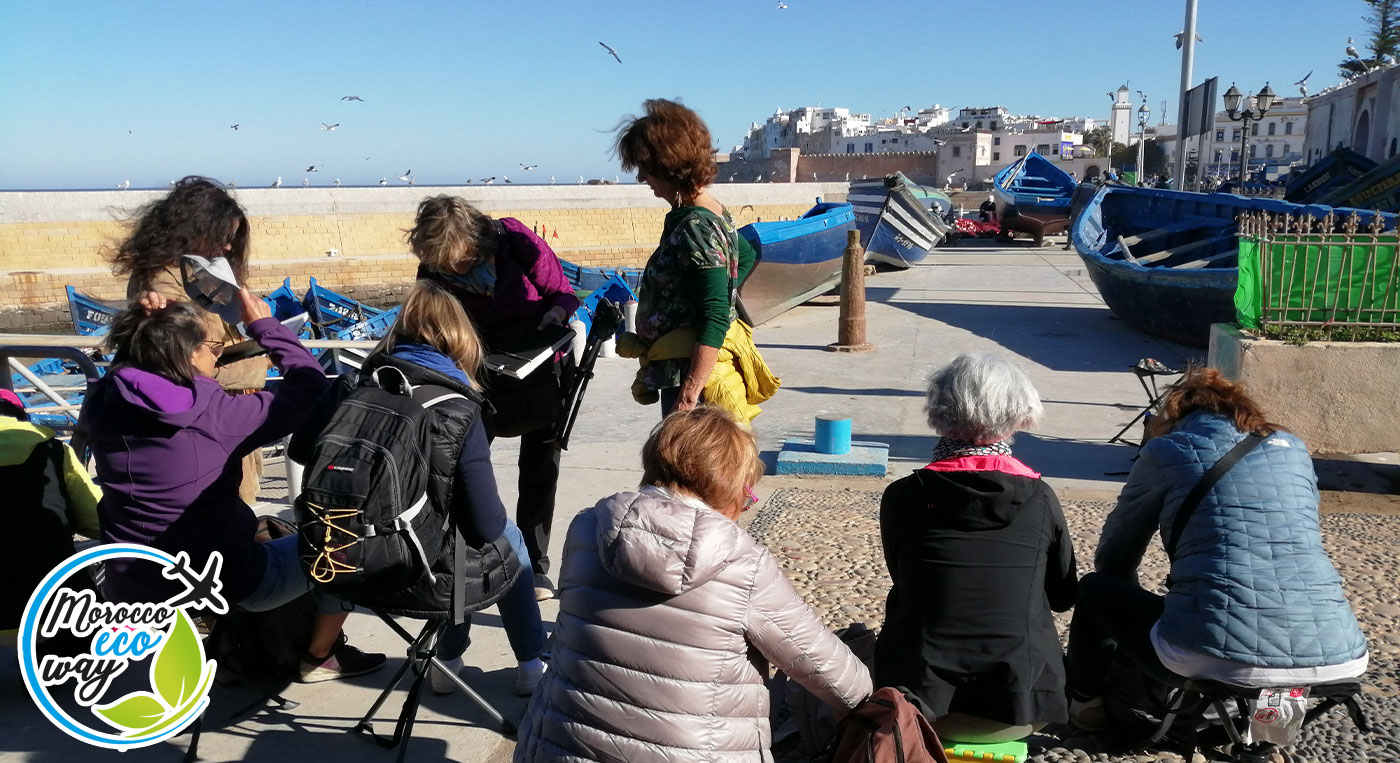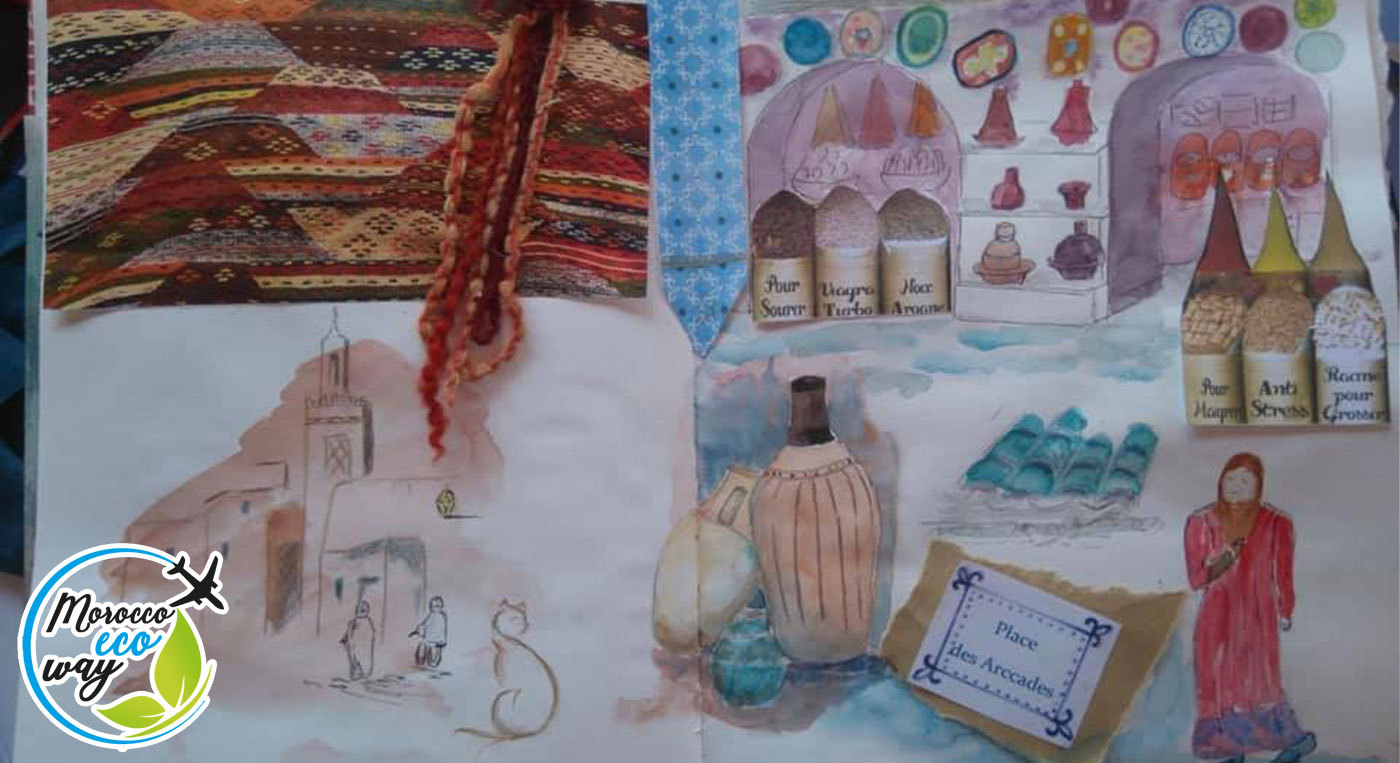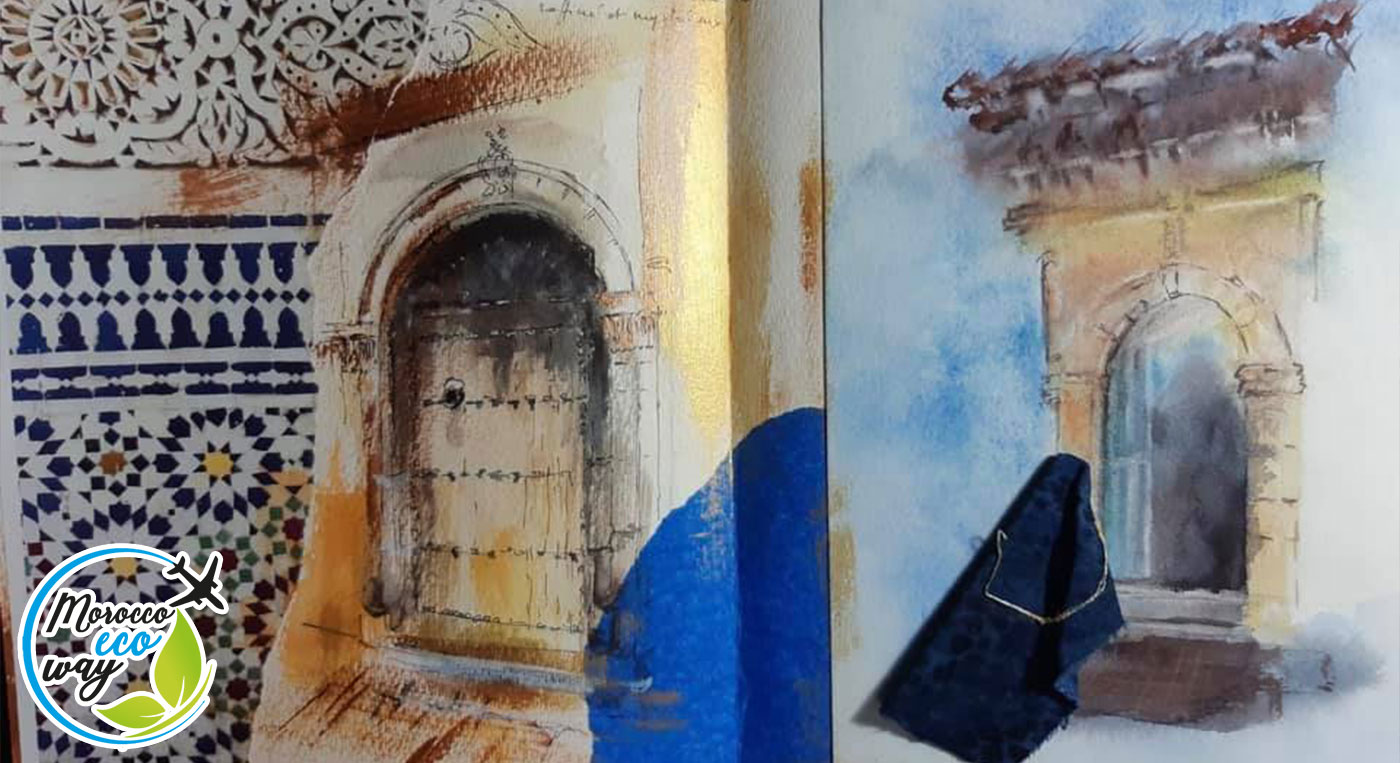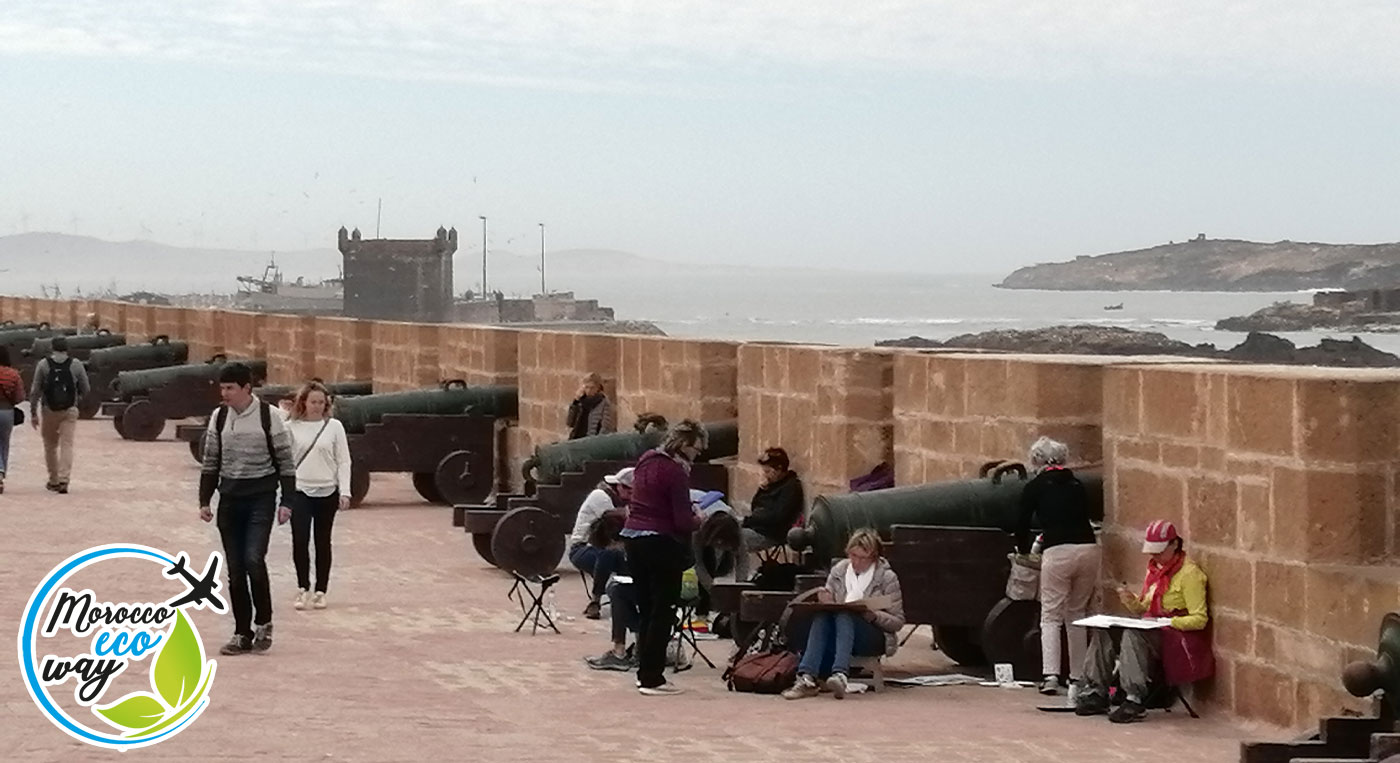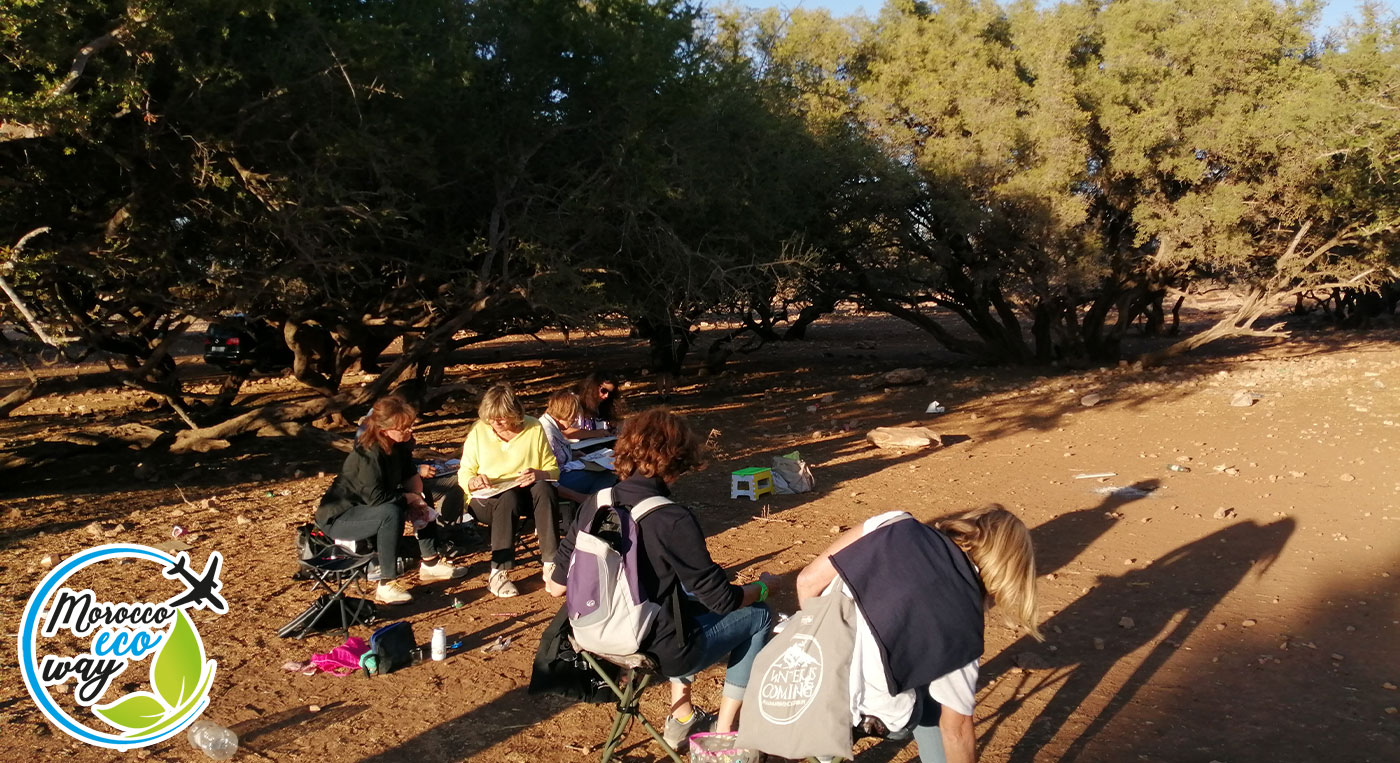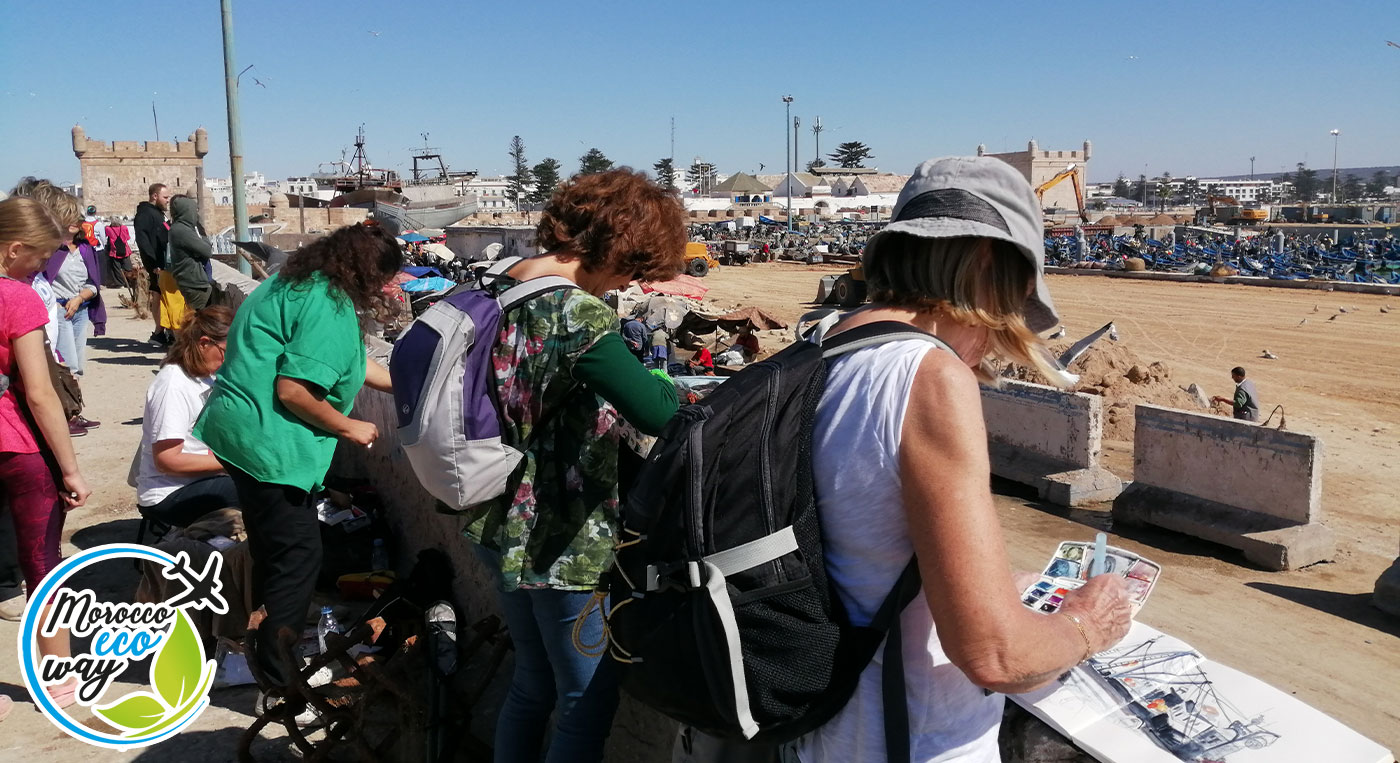 Stage aquarelle animé par Diane Boilard

Du 07 au 14 Avril 2024

Peindre à l'aquarelle comme on apprend à écrire, non pour devenir écrivain, mais pour s'exprimer autrement que par la parole. Besoin de traduire nos émotions... ...
Complete process to design your own painting in Watercolor with Vikrant S

from 1st to 8 October 2023

Ikrant Shitole is an established artist, best known for his wonderful watercolors.He paints with various styles, mediums, and techniques adopting the best suitable feature to reproduce on paper what h ...
Watercolor Plein Air Workshop in Essaouira With Michael Solovyev

2024

Born in Russia in 1972, Michael has chosen Montréal as his home since 2011. From there, his works continue to add to the beauty and value of both public and private collections around the world. H ...
The Art of Mixing Color with Inna Nagaytseva

11 to 19 August 2024

MY NAME IS INNA NAGAYTSEVA AND I LOVE GREATLY FOR WATERCOLOR I have always loved to draw, but I started seriously doing this in 2017 ...
Botanical watercolor with Nicoletalle

19-26 Nov 2023

Let me invite you on a journey of seeing the nature of Morocco with different eyes and creating realistic paintings of local flora. ...
Watercolor - Paint En Plein Air with Elizaveta Smirnova

From the 01st until the 8th October 2023

I cannot stop noticing interesting city details and saving them in my sketchbook, especially when I am travelling to new places... ...
Jude Scott

From 21 to 28 April 2024

Workshops and retreats are an incredible way to enjoy the best a venue has to offer- the sights, the food, the culture, spending time with like minded artists and then there is immersing yourse ...
Sketching & Watercolor Workshop in Morocco Jayson Yeoh

11-18 December 2023

Join Me In Discovering The Enchanting Wonders Of Morocco!I invite you to come along and capture the essence of your travel adventures with just a pen, a sketchbook, and vibrant colours. Get ready for ...
Adrian Marmolejo Clarhed

1st to 09th May 2024

Adrián starts drawing and painting at 7, as a pupil of the Belgian painter Annette Deletaille, who taught him strong bases on perspective and composition that he tries to apply in every work. She a ...
André Kano

11 to 19 October 2024

André Kano was born in S. Paulo, Brazil. Strongly influenced by his father's chosen profession as a painter, he showed a remarkable talent for drawing at an early age. Before leaving Brazil, Kano work ...